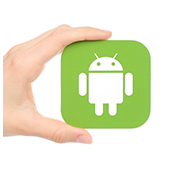 As a business owner, you want nothing more than to see your business succeed. But when faced with stiff competition and sophisticated cybercriminals, it's hard to shake off the feeling of uncertainty. The future might be unpredictable, but the security of your Mac devices doesn't have to be. So lock things down with these helpful tips:
The basics
Let's start with the basics and head over to the Security & Privacy pane in System Preferences. Here, you'll find four tabs — General, FileVault, Firewall, and Privacy — that control various aspects of security. To change your security settings, click on the padlock on the bottom of the screen and type in your username and password.
Firewall
Enabling the firewall will block unwanted incoming network connections. Many think it is enabled by default, but often it's not. All you need to do is click the Firewall tab in the System Preferences > Security & Privacy pane, click the padlock icon on the bottom left, enter your username and password, and click the 'Turn On Firewall' button. Don't forget to enable Stealth Mode by clicking the Firewall Options button and then clicking Enable Stealth Mode in the dialog box — this makes your computer invisible on public networks.
Passwords
Make sure to set strong passwords for your user accounts if you don't already have one. To do this, go back to the 'General' section of the Security & Privacy settings. In this section, you should also consider setting the Require Password field to 'immediately.' This makes it so that you'll need to re-enter your login credentials to unlock your Mac when it goes to sleep or when a screen saver begins.
Automatic login
It's best to disable this function, especially if you are using a mobile Mac. If your Mac gets stolen, you don't want to give thieves a free pass to your private data.
Applications
At the bottom of the General Settings tab, there are three options that authorize which apps can run on your Mac. The safest option is to allow only apps from the App Store to run, and the least secure option is to allow apps from anywhere. Get the best of both worlds by choosing the option of running apps from the App Store and from developers known to Apple.
FileVault
The FileVault tab enables you to encrypt all the files in your user account. To decrypt them, you must enter either your account password or the recovery key you created when you switched FileVault on. It might be tedious to type in a password every time to access a file, but it helps keep your vital data under lock and key.
In this digital age, ensuring the protection of all your devices is crucial to your business's success. Because all it takes is a tiny leak to sink your ship. Feel free to give us a call and we'll help prepare your business for choppy waters.
Published with permission from TechAdvisory.org.
Source.