Get to know the experts by your side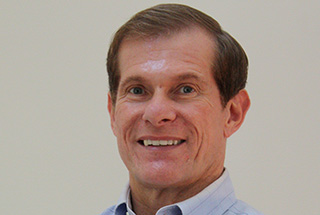 Bill Osolinski, CISSP, PMP
President
I founded Executive Computing, LLC because my friends who are doctors, CPAs, and attorneys were looking to gain a strategic advantage with their IT systems and needed to complete their IT projects on time and on budget. Certifications in Microsoft products and a bachelors in Electrical Engineering from Rensselaer Polytechnic Institute qualify me to handle the technical details. Certifications in project management and cybersecurity qualify me to manage well. My goal is to provide technical excellence, integrity, and value to my clients. In my spare time I am a personal trainer and photographer.
Ed Osolinski
Vice President Sales
Ed has over 20 years of experience in sales, having worked previously in that capacity for Molex and Amp Corporations. His priority is understanding your needs. He holds a Bachelor of Arts in Business Administration from Penn State University and coaches basketball in his spare time.