Future-proof your business IT while saving time and money
Overcome your business challenges with hassle-free, cost-cutting IT
Your business operations and success rely on your IT environments. If you don't have the right technology solutions, it could cost you big in unnecessary expenses, security breaches, lost data, compliance violations, and more. To keep your business IT optimized, you could try to do it alone, pay the high costs of an in-house IT leader, or you could contact Executive Computing .
IT Consulting from Executive Computing lets you benefit from business-savvy IT expertise at a cost-effective price. You'll have a dedicated IT consultant who learns your business processes and IT environment and delivers the solutions and services you need to reach your goals and minimize IT risks. So whether it's ad hoc advice on a complex project or a complete strategy overhaul, we'll help keep your business IT secure, cost-effective, and strategically aligned.
Let us take the risk out of your IT with:
See how we improve the way you work
We were able to grow from 2 to 8 providers and open 3 new offices thanks to Executive Computing. During that time we became paperless by adding 2D and 3D diagnostic imaging, digital signatures, e-prescribing, and document scanning which improved patient care and increased profits. They provide better support for our WinOMS and OMS Imaging software than Carestream.
Thanks to Executive Computing we were able to grow from 8 to 24 providers and triple our office space. They helped us select and implement an EMR program which along with e-prescribing, and document scanning which allowed us to become paperless. This resulted in better patient care, increased profits, and helps us retain top talent.
We were able to grow from 5 to 14 offices thanks to Executive Computing. They help us select and implement electronic scheduling and billing software, and modernized our computers and network which increased productivity and reduced costs. Projects were completed on time and on budget, and our patient data is always safe.
Executive Computing managed the entire process for our NYCRR Part 500 compliance and certification. The process was painless and cost reasonable.
We needed to start working remote quickly. Executive Computing, LLC solved the problem of integrating with our IP phone system, provided a very functional and scalable VPN solution, and managed the project flawlessly.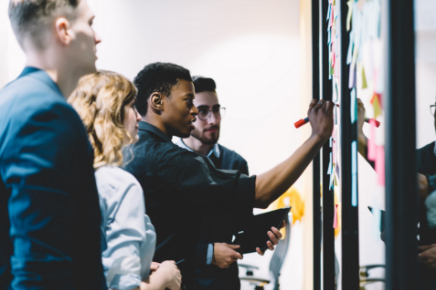 Get more value from your IT assets with our comprehensive IT consulting services that include:
Find out for free how Executive Computing can help your business