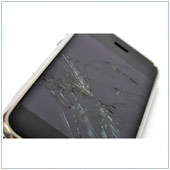 There is little doubt as to how useful mobile technology like the iPhone is, but as with all technology, it will eventually break, or reveal some defects. To minimize the impact this could have, many users purchase a warranty for their device. If you bought an iPhone 5 last year, your warranty may soon be up, and if your device is having some problems, it may be worthwhile to send it in for repair. Are you aware of some of the common iPhone issues that may be covered by your warranty?
Below are five common defects users have noted with the iPhone 5, and what you can do about them if your phone is still on warranty.
How to tell if your device is still covered by the warranty
If you bought an extended warranty for your device, you can check its status by visiting Apple's Service and Support Coverage page. You will need to enter your device's hardware serial number, which can be found by selecting Settings followed by About and General. If you scroll down, you should see it near the bottom of the menu screen. Enter the number in the website and click Continue to see details regarding your warranty.
Common iPhone defects
Broken sleep button – It's not uncommon to have the sleep button (power button) become sticky over time. It may then stick down, basically making it impossible to turn your device on or off, or restart it. This can obviously be inconvenient. If your device's power button is broken, you should get it replaced.
Home button isn't working – The Home button is an integral part of the iPhone, and it can malfunction over time, such as not responding when it's pressed. However, If the screen is slow to respond when the button is pressed, this likely isn't a hardware issue, so Apple may not replace the device unless the button is physically broken.
Light leakage – Some users have reported that light appears to 'leak' from the device's power port in dim rooms. This isn't supposed to happen, and Apple should replace or fix the device if it is still under warranty.
Rattling – There have been reports of some iPhones rattling when lightly shaken. This is likely because the battery hasn't been connected properly. Assuming you haven't dropped the device, of course, if you bring it into an Apple store, the company should replace the device.
Unresponsive touchscreen – The touchscreen is the most important component of the device, and if this stops working it is a fairly big issue. There are numerous reasons as to why this could happen, so contacting Apple immediately may shed some light on why your phone isn't working properly.
What should I expect if I get my device fixed while on warranty?
If you notice that your device has one of these problems, and it is still on warranty, it is advisable to set up an appointment with Apple, or take your device into the nearest Apple store or retailer. Technicians will usually look at your phone and determine if this is an issue that is covered by warranty. If it is, they will either fix or replace the device.
In many cases repairers will also wipe the device to ensure it's not a hardware issue. This means that all of your installed apps, information, and files, as well as pictures and music, etc., will be erased. Before you send your phone away to be fixed, you should back up what you can, either through iCloud, or by transferring what you want to save off of your device using iTunes.
You should also be aware that if you have tampered with the device e.g, jailbroken it, or taken the case off, Apple does reserve the right to nullify your warranty, meaning they won't cover any repair costs.
If you are looking for more information about the iPhone's warranty and repairing your device, please contact us today.